There was some unfortunate confusion in Colorado recently when 53-year old grandmother Carol Pappas (pictured right) stabbed her toddler granddaughter 62 times with a butcher knife based on spiritual advice from a goose. In light of my recent praise of Theodore Beale for his willingness to whack wee ones on My word, I feel obligated to issue a clarification: butchering babies is only okay if I, God, tell you to, not if a goose tells you to.
Apparently the jury did not agree.

Despite presenting scant evidence of the communiqué from her avian advisors, Pappas sold the jury on her story. They found her not guilty by reason of insanity, presumably reasoning that she was crazy to be tricked by a goose. They don't seem worried that there is still a homicidal goose on the loose. If approached by this feathered marauder, pictured below/left, don't follow any orders he may issue, because he is not one of My authorized spokesfowl, pictured below/right. See the huge difference?
This case highlight's society's curious double standard regarding insanity. If somebody kills a hundred thousand Iraqis after chatting with a notoriously tight-lipped and questionably existent supernatural being like Myself, he is considered a hero by many, and neither he nor his admirers are insane in the eyes of the law. Yet if someone kills one toddler based on a similar conversation with geese (which are known not only to exist, but also to be vocal with their opinions) she's carted off to the loony bin.
The observations of two neighbors provide background on the grandmother's mental state:
But Brown said he had observed odd behavior previously at the residence. About six months ago, he said, the grandmother, with hair disheveled, would jump the backyard fence and tirelessly chase and feed ducks near a canal day after day.

"She was out there chasing them around like a kid would," he said.

John Johner, who lives across the street, said the grandmother often would walk the street, her hair awry, acting strangely.
She fed ducks with messy hair? That's so much more delusional than anything My followers would do, like this for example: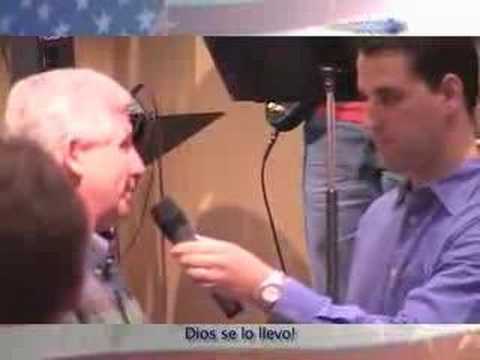 Remember, it's only okay to behave like this for Me. If you behave this strangely outside the context of religion, you're a nutjob.
I worry that atheists will take this story out of context and use it to demonstrate why killing children based on supernatural communications only you can hear is wrong, even if they come from Me. Hopefully when when the chips are down I'll at least have Theodore Beale on My side.
P.S. To all the citizens thanking Me that this did not happen to their children, instead of getting pissed that I let it happen to this one: You're welcome.
---
Add to:
Blink It
|
Blogarithm
|
Bloglines
| |
Digg it
|
FURL
|
+Google
|
My AOL
|
NewsGator
|
Newsburst
|
Reddit
|
Slashdot
|
Spurl
|
Y! MyWeb
Technorati Tags: carol pappas, geese, going to hell, goose, insanity, murder, not guilty by reason of insanity, revival, Smiting, theodore beale
Trackback URL here.